The International Training Camp in Saint-Petersburg has happened during the first weekend of April 2019. It was the 6th instalment of the event that Baltika Brunch hosts annually under direction of the branch master Alexander Sofronov (4th dan). For three days, (5-7th April) the northern capital of Russia welcomed Kenshies from all over the country as well as international honored guests:Sensei Didier Camp (6th Dan) from France, Sensei Alex Tilly (5th dan) from Sweden, Sensei Kurt Kammerl (6th dan) and Sensei Manfred Birling (5th dan) from Germany , Sensei Seppo Ruusukivi (5th dan) and Sensei Timo Mäki-Kuutti (5th dan) from Finland. The seminars began on Friday (5th of April) in the evening and finished on Sunday (7th of April) afternoon.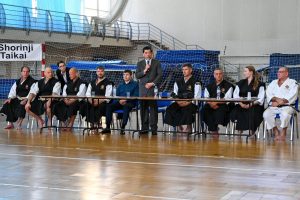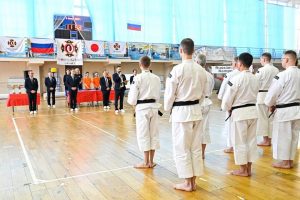 Alongside the 6th International Training Camp, the first Russian Embukai has happened. In the morning of the 6th of April Russian Kenshi took part at the Embukai at the categories Kyu-Kenshi and Dan-kenshi. The judges were the branch masters and key instructors of the main brunches in Russia and included Alexey Rokitsky (5th dan), Makoto Hamakava (5th dan), Anatoly Lukutin (4th dan), Alexander Kramar (3rd dan) and Anton Kozlov (3rd dan).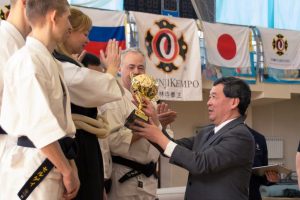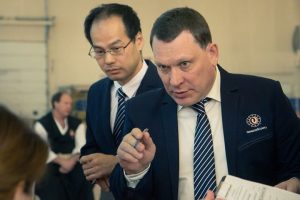 The first place winners of the Russian Embukai are Natalia Sotnikova and Igor Titov (Baltika Brunch) – category Dan-kenshi; Alexander Semchenko and Eugeny Khukhryantsky (Moscow Brunch) – category Kyu-Kenshi.
The Seminar and Russian Embukai have been included into the program of events that celebrates cross-cultural Year of cooperation between Russia and Japan and became part of the 19th Festival «Japanese Spring in Saint-Petersburg» organized by Japanese embassy. For the award ceremony Russian Embukai has been delighted to welcome the general consul of Japan in Saint-Petersburg – Mr. Yasumasa Iijima.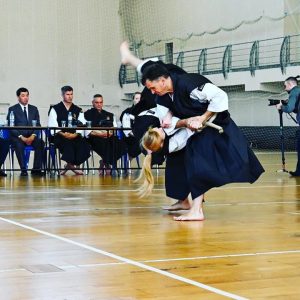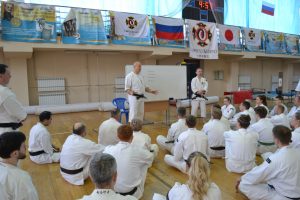 For russian Kenshis and Senseis it was, as always, a remarkable experience that boost their motivation and confidence to deepen their knowledge in Shorinji Kempo, to connect more with like-minded people from all over the world, to contribute for the spreading of Kaiso's teaching in their hometowns and for general development of Shorinji Kempo in Russia.  Russian Kenshis and Senseis are extremely grateful to international guests for their support and master-classes and hope to engage with more techniques and practices next year!